TICKETS , LABELS AND HANG TAGS
RETAILER COMPLIANT LABELS AND TICKETS
"Integrate Retailer Compliant Tag, Price Ticket and Label Printing with AMS"
TICKET.NET is bringing Retailer compliant tags, tickets and label printing to our AMS solutions. Rooted in S.I.S.I. extensive apparel software experience, Ticket.NET is designed specifically to meet the diverse needs of manufactures to comply with the ticketing, label and tag printing for retailers requirements. This comprehensive "printing solution" utilizes SQL to provide accurate and timely information specific to your day-to-day ticket printing operations. Easy to use application offers tremendous flexibility and provide swift access to creating, printing and inquiring retailer required tickets, labels and tags for attaching to garments on specific retailer orders.
WHAT IS Ticket.NET
Generate Retailer Specific tickets, labels or tags from Products, Orders or Production
Generate Pantone Compliant Colored Tickets, labels or tags
Utilizes any windows compliant printer
Ticket, Label, Hangtag Supplies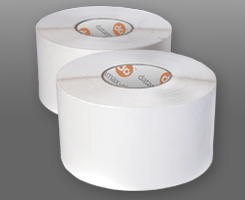 RETAILER COMPLIANT LABELS AND TICKET STOCK
"Integrate Retailer Compliant Tag, Price Ticket and Label Printing with AMS"
Thermal transfer and direct thermal label offering includes a wide range of products –thousands of custom labels designed for every application imaginable. We are committed to manufacturing superior barcode labels using only the highest quality substrates and adhesives in the market today.
Our Certified stock labels are available in 3 different locations. We ship from California, Florida, and Illinois for your convenience. Ordering stock and custom labels has never been easier!
Choose from a vast array of stock and specialty labels to provide the right solution for your needs.
Certified Supplies – Commitment to quality and reliability.
Direct Thermal Transfer Labels
| | |
| --- | --- |
| | Direct Thermal labels do not require a ribbon for printing data such as bar codes, text and graphics. Direct Thermal labels utilize a special thermally reactive coating on the label surface that reacts with the heat from the printer's printhead. Typically Direct Thermal applications require a shorter shelf life than Thermal Transfer applications. Labels come from one source and are engineered and tested as Certified product for optimal performance in your Datamax-O'Neil printer. |
| | |
| --- | --- |
| Material | Description |
| IQ Direct Thermal Paper Label | High quality, general purpose direct thermal paper label stock Produces a high contrast black image on a white matte finish coated paper All temperature permanent acrylic adhesive Minimum Application Temperature: 25°F Service Temperature: -75°F to 200°F |
| IQ Uncoated Direct Thermal Paper Label | Medium sensitivity, non-topcoated general purpose direct thermal label stock All temperature permanent acrylic adhesive Minimum Application temperature: 25°F Service temperature: -75°F to 200°F |
For more Information or to place an order please contact us at 1-855-855-8385 ext 12 or email us at sales@gotorders.com